CPP negotiate 79 acre land sale to national retailer in Doncaster
May 11th, 2020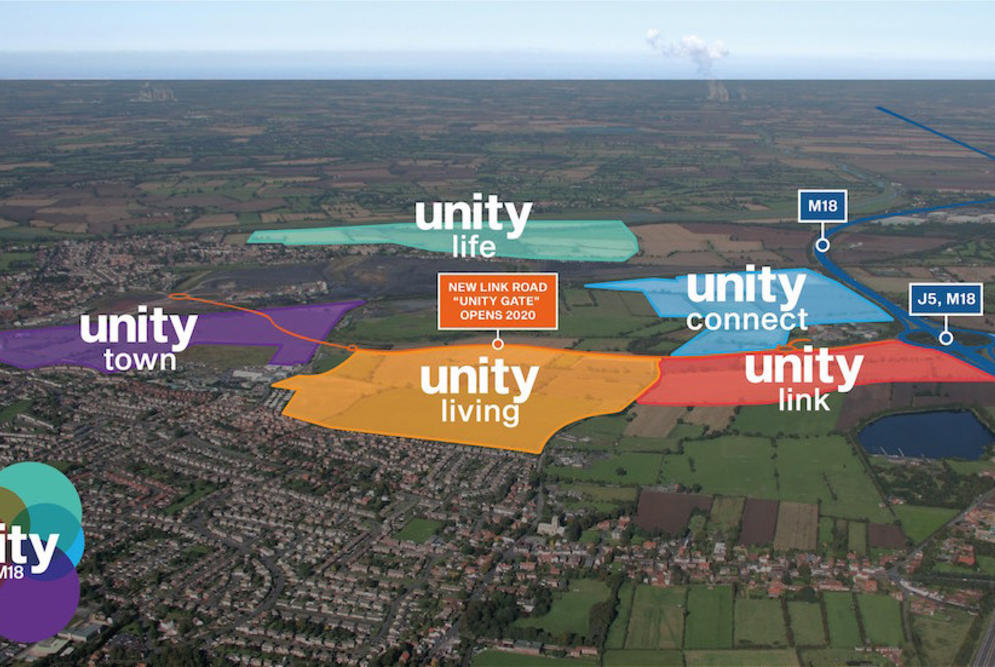 CPP secures sale of significant plot at South Yorkshire development site.
Leading property consultants Commercial Property Partners (CPP) has secured the sale of a 79-acre plot at a major mixed-use regeneration scheme in South Yorkshireto an unnamed national retailer.

CPP represented clientsHargreaves Land, the property development business of Hargreaves Services,and developer Waystone on the first major commercial contract atjoint venture Unity: the mixed-use regeneration project, located at Hatfield, adjacent to junction 5 of the M18.

The deal will see the development ofa 800,000 sq. ft distribution and training centrelocated on Unity's Connect zone - and is expected to create more than 1,000 jobs as part of the occupier's acquisition programme.

The sale will also realise approx. £25m of revenue for the joint venture on legal completion. This is expected in the middle of 2021 and is conditional upon the grant of planning permission and construction of a new access road, which will provide direct access to junction 5 of the M18.

Unity comprises 618 acres of land, 148 of which is allocated for employment and commercial uses, with the remainder for residential development.

In total, Unity is set to comprise more than two million sq. ft of employment space, 3,100 new homes, a new marina, school, transport hub and about 200 acres of open spaces.

David Anderson, Hargreaves' Group property director, said: "We are delighted to exchange contracts with this leading national retailer on the first major commercial transaction at the Unity scheme. The decision to base one of their key distribution hubs at Unity underlines the quality of the location from a logistical perspective.

"In addition to the 190,000 sq. metres (2m sq. ft) of commercial and industrial consents, we also have planning permission for 3,100 residential units at the site. We are encouraged by the ongoing level of interest in the scheme and look forward to building on this momentum over the coming year and beyond.

Toby Vernon, Partner at CPP added: "This extremely positive news for Doncaster and the wider region. The proposed development will deliver an 800,000 sq ft warehouse and lead to over 1,000 new jobs.

"We are delighted to have supported this deal, not least in the current climate, delivering major economic growth for south Yorkshire, and reflective of the strength of this new business park. Unity is located in a prime position with immediate access from Junction 5 of the M18. A further 70 acres of land is available for commercial development."

Over the next 20 years the development is expected to inject more than £900m into the region's economy and create up to 7,000 jobs.

CPP acted as joint agents with Knight Frank.